We're learning about tenths and hundreths and decimal places!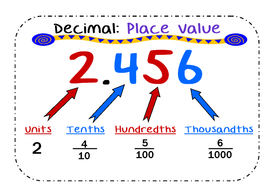 We're learning to subtract fractions!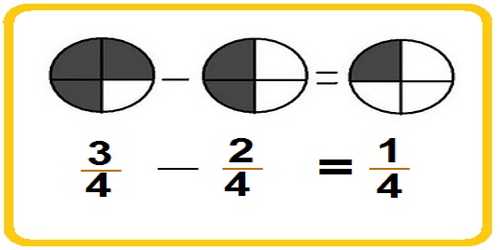 We're learning to add fractions!
Welcome to your new Topic
weheartit.com
We're learning about equivalent fractions!
So...this suitcase arrived on my doorstep! We've decided to write our 500 word stories based on it and its contents! Where is it from? Who is Reginald Frederick Spence? Where is he now? We have so many questions!
We've been busy making an interactive digestive system in 4S! Can you tell what each part is?
January 10th 2019 - Today we used disclosing tablets to see how well we brush our teeth! The top photos show our teeth before using the tablet, the left photo shows our teeth after chewing a tablet (red is new plaque and purple is old plaque), then the right picture shows our teeth after we've brushed them! Who needs to BRUSH UP on their teeth cleaning skills?!
Burps, Bottoms and Bile! This spring half term you're going to be learning all about your digestive system and what happens to your food inside your body! You'll learn how to care for your teeth properly and how to keep yourself healthy too!
Welcome back 4S! I hope you've had a wonderful time with friends and family and that you're ready to start our next exciting topic!
Next week in Maths we are learning to:
Divide and times by 7
(primaryteaching services)
We're getting ready to trade! Today we learned to make shields and how to strengthen them!
We've been following in our Saxon ancestor's footsteps today by weaving card to make patterns and baskets!
Next week in Maths we will be learning:
To divide and times by 9
(primaryteachingservices)
We're writing our own legends of King Arthur this week! See if you can retell this simple story to your adults at home!
In Maths next week:
We are learning to multiply by 0 and 1.
1x1=1
1x2=2
1x3=3
(when you multiply a number by one, it's always the same as the number you started with)
1x0= 0
2x0 = 0
3x0 = 0
(when you multiply a number by 0, the answer will always be 0)
We've been learning about myths and legends in English this week.
In 4S we know all about King Arthur and have been performing drama to tell the story of the quest for the Holy Grail.
CDB91B2F-0EF3-4433-A6BD-1578A97A8609.MOV
0FFB2C6B-F284-461D-BC37-03AD89C20DDF.MOV
9428D1AB-8DAB-4F84-810B-50AA60A97F4C.MOV
D99DADD0-1914-48B6-BC2F-22E6515157DA.MOV
We're learning to times by 10, 100 and 1000 this week. Next week we're dividing by 10,100 and 1000 so get practicing! Use the chart below to help you work out these sums:
23 51 124 456 5764 1.2 5.8 9.7 15.3 19.4
now times them by 10, 100 and then 1000!
Now divide them by 10, 100 and 1000!
Great maths teaching ideas:
We're loving our musical instruments in 4S! We're experiencing the trombone and trumpet!
This was so much fun! We even made potions to look like brains!
We conducted a science investigation by putting eggs in different substances - can you guess what turned our egg bouncy?
We've been problem solving today! Can you solve it too?
Well done 4S! First place as well! Keep up the hard work!
Science is so much fun! We learned about viscosity today; using different liquids to test our predictions!
Do you know your homophones?
Courtesy of MrsKarine.weebly.com
What will you be?
Wannabe
Garage Rocker
Busker
Gigger
Unsigned Act
Breakthrough Artist
Support Act
Headliner
Rockstar
Rock Legend
Rock Hero
We know our 3s and 4s, but now can you learn your 8s?
We made bath bombs today! They're so easy to make - give them a try at home!
Thank you Mrs Drew for sharing your love of glass with us today! We really enjoyed seeing all the wonderful potion bottles you have!
So you know your 3s....do you know your 4s?
4S can you complete this reading challenge?! I will need the title of each book and an adult signature to prove you have read it - you have until Christmas! There's a prize in it too!
Get those brains bubbling and stirring 4S as your first topic of the year is Potions! You'll be creating magic in your learning as you write letters, make chocolates and study solids, liquids and gases!
Spellings
Spellings are given out on a Friday and are tested the following Friday.
Children who are frequently scoring highly will not be moved up spelling groups if they are not using their spellings in their writing.
Common incorrect spellings in 4S currently are listed below, please ensure your child knows how to read and spell them and that they understand their homophones:
house
school
people
Mr
Mrs
asked
could
should
would
what
with
when
of, off
to, two, too
their, there, they're
Reading and homework
Please make sure you're reading to an adult at home at least 3 times a week.
Homework in Year 4 will be handed out on a Friday and is due back in the following Wednesday.
PE
Please remember 4S that your PE days are Wednesday mornings and Thursday afternoons.
You are responsible for making sure you are equipped in the correct uniform for PE - plain white top, blue shorts/jogging bottoms and plimsoles.
4S Remember to be SMART and keep SAFE online!
Image courtesy of Childnet.com