An absolutely amazing final awards assembly for 3S! 5 people earned their gold awards, 6 earned their silver, 15 earned their bronze! As well as caring and achievement awards too! I'm very proud to have taught you all!
Amazing art! 3S have been busy preparing artwork for Arts week on 11th July! They have been making their own canvases in street art styles using glitter, pearlescent and neon paints!
Dogs Trust came to teach us all about looking after dogs and how we can keep them and ourselves safe and make sure they're loved!
3S had a wonderful time exploring Ilkeston and the history of the town they live in! We visited the market square to hunt for patterns and clues to the olden days, we ventured to the library and discovered photos of our school from 100 years ago as well as historical maps of the area too, and finally we went to the smoothie bar where we learned all about artistic techniques!
I think you'll agree that our celebrations on Friday were pretty spectacular and 3S made a wonderful contribution and effort! Thank you for coming to celebrate with us!
What an AMAZING effort from 3S for the Royal Wedding Year 3 Bake Off! I am astounded by your efforts and thank all of your wonderful adults for helping you!
Year 3 Granby Bake Off!
Could you be the next Paul Hollywood? Or maybe you're more of a Mary Berry?
On Friday 18th May we're holding a Granby Bake Off in celebration of the Royal Wedding.
If you'd like to take part in the bake off, then you'll need to make a scrummy cake! You can make it as simple or as detailed as you like but please
don't include nuts!
Please include a list of ingredients with your cake.
Bring it in a suitable, named container.
Your creation will need to be brought in for the morning of May 18th and it will be entered into the Year 3 Granby Bake Off competition. This will be judged and prizes awarded for the winning cake from each class.
We look forward to seeing your amazing creations!
The Year 3 team.
We're preparing for the Royal Wedding! We hope you can join us on Friday for our celebrations!
Another amazing awards assembly for 3S! Anya and Brooke well done on your confidence, Harmeny, Murray and Ruby H for being so wonderful and caring, Leah for her presentation and Logan A for his efforts in Lexia! We then had FIVE more pen licences!! Taking our total to 12!
In PSHE we've been learning all about keeping safe! The NSPCC wants you to talk and be safe! Remember your PANTS!
We've been learning to tell the time!
Special Awards Assembly is happening on May 4th!
Ruby H, Murray and Harmeny are being awarded for their caring nature, whilst Anya, Brooke and Leah are getting their awards for hard work!
We hope you can join us to celebrate their achievements!
Look out for this week's homework sheets! They're making their way home tonight!
Do you know what a leap year is or why we have them? Do you know when the first leap year was? I bet your child can tell you after today's research lesson in Maths!
Well done to all of those children in 3S who took part in making something spectacular for their creative homework this half-term - you did a fantastic job!
3S Creative homework - Flow
Youtube.com
3S had a great time designing their own chocolate bars this afternoon! We got to smell and touch lots of different chocolate bars to get our imaginations flowing! Then we got to watch Miss Shacklady 'check them' to make sure they were safe and not poisonous! Luckily she's still here so they must have been ok!
We've been learning about fractions again this week in Maths - but this time we're adding them!
I set a SUPER CHALLENGE for those children who had completed their normal challenge - Can you have a go?
5 4/5 + 4 2/5 =
5 1/4 + 8 3/4 =
6 3/7 + 5 6/7 =
We have been scientifically investigating soil in Year 3 - we conducted an experiment to see if we could identify the different soil layers and if they were different depending on where the soil was from.
Ask your child about soil layers - what can they tell you?
Radio Times Royal Wedding Competition!
Are you an aspiring artist?
Why not complete the work sent home with you today for a chance to win?!
http://www.radiotimes.com/news/tv/2018-03-23/create-radio-timess-cover-for-the-royal-wedding/
Could you be the next Roald Dahl? Do you fancy yourself as another David Walliams? Maybe you're more of a Beatrix Potter?
Why not enter the competition below and see if you can write a 200 word diary entry from the viewpoint of Nat - there's a whole load of fantastic prizes up for grabs and it's all for a great cause too!
Check out the website for details - and let me know if you enter! Maybe you could bring a copy of your diary entry to school to share with us too?
http://strikerboy.com/school-writing-comp/?dm_i=R2J,5JH5Q,MAKIDM,LI0EM,1#free
This is where you'll find the template and instructions for the competition:
https://www.2simple.com/sites/default/files/media/StrikerBoy/Striker-Boy-Comp-Teachers.pdf?dm_i=R2J,5JH5Q,MAKIDM,LI0EN,1
This is the Striker Boy story to help you write a diary from the viewpoint of the character 'Nat'.
https://www.2simple.com/sites/default/files/media/StrikerBoy/Striker-Boy-Book-PDF.pdf
Strikerboy.com
It's time for time!
Do you know the number of months and days in a year?
What is a leap year?
How many minutes are in an hour?
How many hours are in one day?
How many seconds are in one minute?
What's the difference between analogue and digital?
Can you read Roman numerals?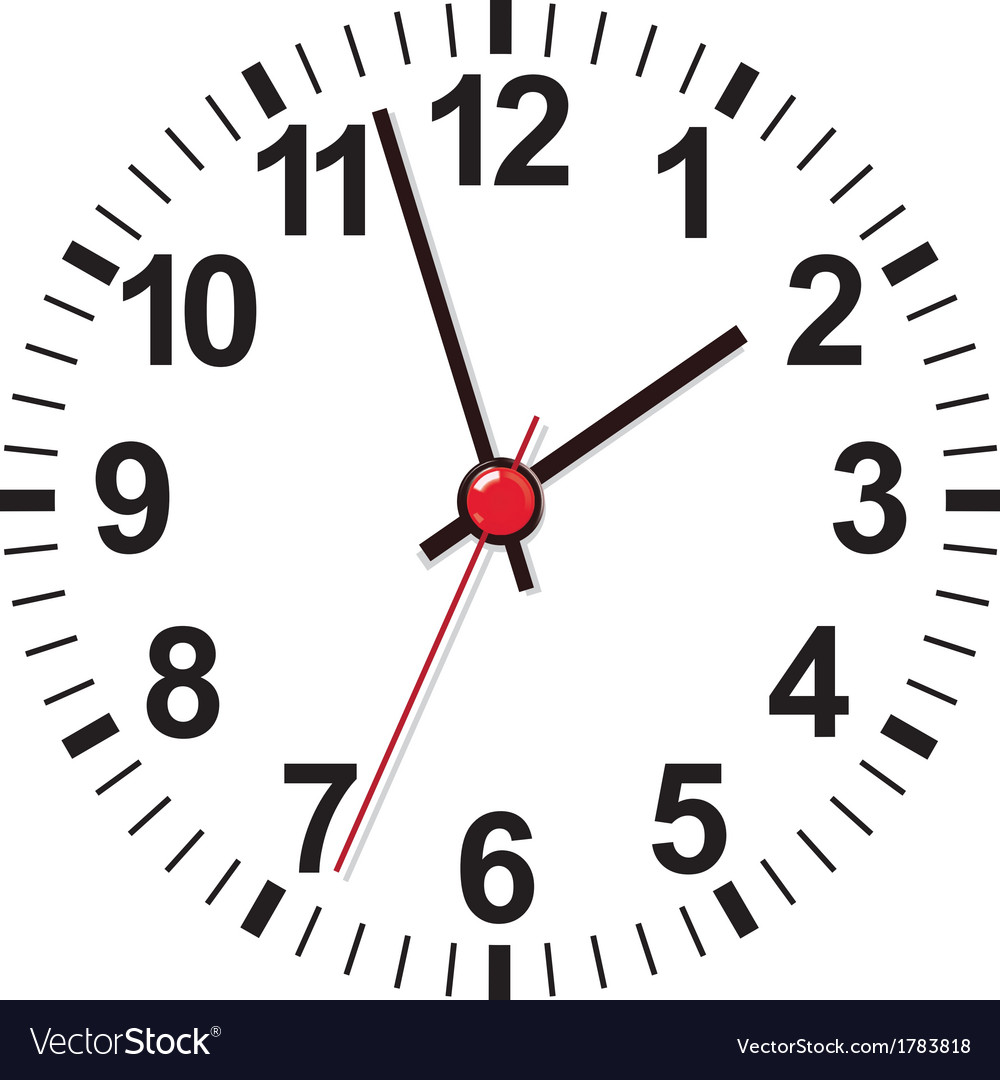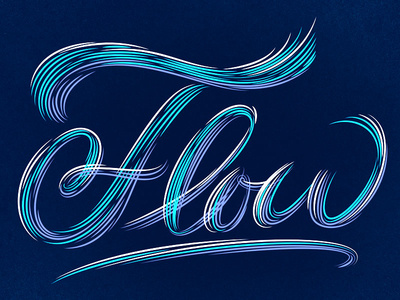 dribble.com
I hope you're all ready to come back and work extra hard in your last term of Year 3!
Your topic this half term is Flow - you'll be learning all about rivers of the world, including those in the UK. We'll be sampling water and soil from around the country and finding out all about recycling and how you can protect the environment!
Have a look at the pictures below and see what you can learn!
See you all on Monday!
shorecollections.com
Today, 23rd March, we wore sporty clothes to raise even more money for Sport Relief! Well done 3S!
Today we became the 'Enormous Crocodile'!
We hot-seated in English and really got into character!
IMG_3025[1].MOV
IMG_3026[1].MOV
IMG_3027[1].MOV
Logan repeatedly said the word 'can't' today in his science - well we've discovered that can't doesn't exist and that Logan CAN do things if he tries!
We went on a bug hunt and found lots of interesting creatures! We created tally charts and then a bar chart to show our data. Ladybirds are definitely common! Thank goodness spiders aren't!
3S began their day by going on a bug hunt as part of Science day! Due to the weather, we searched for minibeasts in the classroom instead of outside!
Thank you to Mr Lancashire's class for coming to share their favourite books with us!
World Book Day 2018 - after a snow delay we finally celebrated how much we LOVE reading in 3S today!
Today, 8th March, we learned about the Sumer civilsation from 4000BC. We studied their ancient alphabet and practiced writing our own names!
Ancientworldwonders.com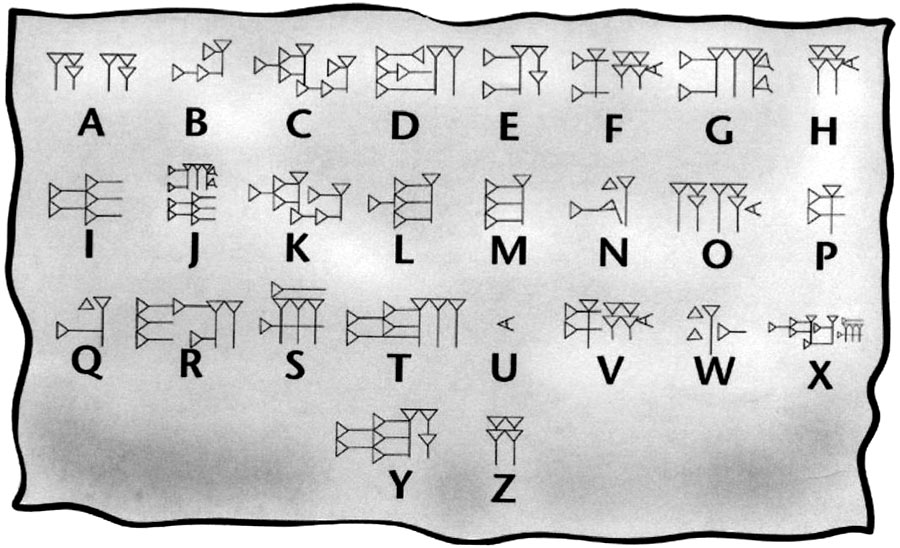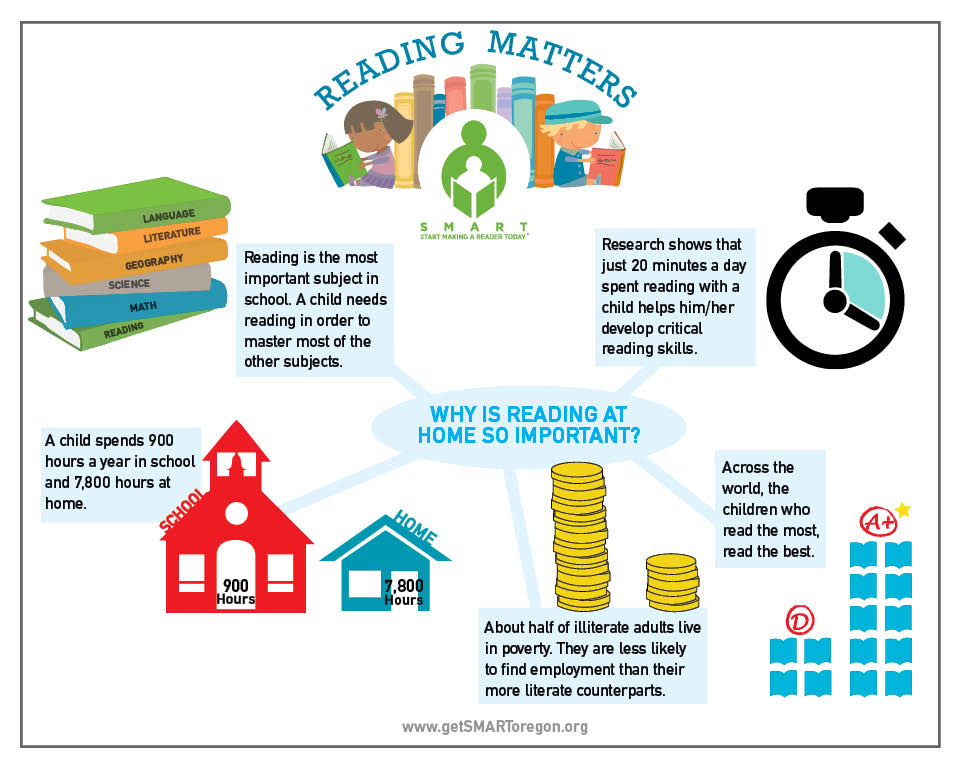 Please remember to hear your child read AT LEAST 3 TIMES A WEEK and comment on their reading in the space provided in their organiser.
We question your child on their book each time they wish to change it - if they can't answer our questions then, unfortunately, they need to try again to gain a better understanding of the text.
Rather than quizzing them on what the text was about, try asking them questions about tricky words, or inferences they should have acquired that the author didn't directly state.
If your child doesn't understand what they're reading then it's like having to read a foreign language that they don't understand -
'Reading a book without understanding, is like swallowing food without chewing' Vikrant Parsai
3S have been exploring crocodiles; they're one of the deadliest predators!
IMG_2949[1].MOV
IMG_2950[1].MOV
IMG_2951[1].MOV
IMG_2952[1].MOV
IMG_2953[1].MOV
IMG_2954[1].MOV
As part of our ENGAGE for Predators we've been busy making collage crocodiles!
Welcome back to Spring 2 3S!
Your Topic this half-term is Predator! Get ready to learn about animals that hunt and their prey!
Miniature reflection gardens
As part of multi-faith week and our learning about Judaism, we will be making reflection gardens on Thursday 15th February.
Hopefully we can make 1 per child but, depending on resources brought in from home, it may be 1 per table or even per class.
The gardens will be shoe box sized!
Ideas for materials:
shoe boxes/lids
tray
pebbles
sand or coloured sand
lolly sticks
moss
marbles
foil
mini plants, mini plant pots/soil
seashells
There are some fantastic ideas online if you search for shoe box gardens, miniature gardens, tray gardens etc.
Snow White and The Seven Jockeys! 3S Hall of fame!
Today, 19th January, we held several votes during our learning about democracy.
Our school councillors went to the council chambers in Ilkeston to debate with other schools - they had to debate whether we should wear school uniforms, and also if technology should be used in the classroom.
We then held a vote as a whole school and children experienced using ballot papers and a ballot box to decide if the school day should change or not.
In 3S, we debated if wearing school uniform was a good idea or not and overwhelming the vote came in to.....
NOT WEAR A SCHOOL UNIFORM!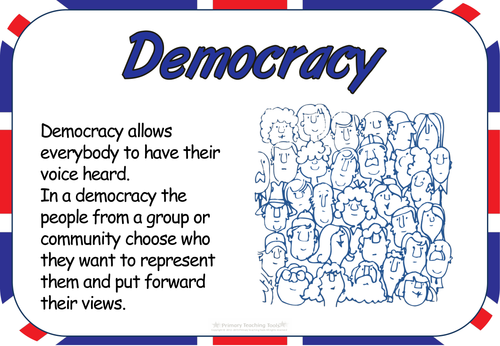 Year 3 will soon be performing their pantomime to you all - look out for letters coming home to let you know the clothes they will need and when our performances are.
Snow White and the Seven Dwarfs
Today we have been writing acrostic poems all about volcanoes!
Democracy Day January 19th 2018 - it's your vote, your choice.
Should we change the school day?
How will you vote?
Stanley Road
Holland Haven Primary School
We really enjoyed watching Cinderella today, 12th January, we all got involved and thought it was an incredible performance!
Today, 4th January, we had an engaging talk from Mrs Lilley. She told us all about different rocks and how they are used. Question us about our talk at home and see how knowledgeable we've all become!
ENGAGE
We all had an amazing time erupting our own volcanoes on our first day back! Well done to all those children who took part in our creative homework over the holidays; some made volcanoes which erupted, others made ones that didn't are are now up on display in class. They truly were an incredible effort!
Your Topic this half term is Tremors!
You'll be learning all about volcanoes and earthquakes, discovering what lies beneath our feet and erupting your very own volcanoes!
Welcome back to school 3S!
I hope you all had a lovely Christmas and New Year and are ready to start another term in Year 3.
Don't forget, you must be:
Reading AT LEAST 3 times a week
Learning your spellings ready for Fridays
Learning your 3s, 4s and 8 times tables
Bringing you PE kit ready for Wednesdays
Getting your organiser signed ready for Fridays
Christmas themed Science question,
Can you solve it?
Can you explain how snowflakes are made?
Each half term 3S have the chance to earn the chocolate fountain as part of their treat for behaviour over the weeks. Every child also has the chance to become a shining star - they get the fountain even if the marble jar in class hasn't earned it! Keep up that fabulous behaviour and reading 3 times a week and it could be you next time!!
Thank you to all the wonderful adults for coming in this afternoon and making crafts with us! We hope you had a brilliant time...we definitely did!
14th November - we had fun sorting multiples from the 3s, 4s and 8s today!
Well done to Brandon, Abbie and Charlie for getting 60/60 on Rockstars within 3 minutes! Keep it up!
Welcome back to Autumn 2
Your new Topic is Tribal Tales!
You will be learning all about the Stone Age right through to the Romans. Get ready to discover Stonehenge, explore the art of cave painting and make your very own Beaker pottery!
Fabulous Fruit kebabs! Today we made fruit kebabs as part of our Innovate for our Topic...then we got to eat them too!!
Today, 5th October, we made online safety posters on Purplemash as part of our Coding lesson.
We've been busy researching John Cadbury and learning how he changed people's lives.
Down by the River - A Nonsense poem by 3S
Today, 27th September, we created our own nonsense poem for National Poetry Day tomorrow, and performed it as a class!
Please support us this CHOCtober by sponsoring us to give up chocolate for 31 days to raise money for NKF and kidney patients! 3S will be taking part and we will keep you updated on our class progress! We may need a day off in the middle to visit Cadbury World though!!
As part of our English work on following instructions, we made jam sandwiches and got to eat them too!
3S have been busy designing and making a sweet treat as part of their Topic Scrumdiddlyumptious!
Thursday 14th September - we took part in watching Live Science on the BBC! We learned about how exercise helps to keep us healthy!
Amazing effort from Charlie this week! Well done!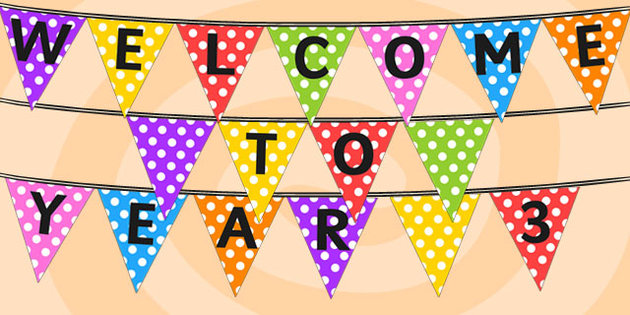 Summer is over, Autumn is here,
Welcome to Granby for a brand new year!
Pack your things, get ready to go,
Make new friends and say hello!
Reading, writing, learning more,
Even more than you did before!
Adding numbers 1,2,3,
So much to do and learn and see!
I'm so excited to meet everyone,
Get ready for a year of fun!
Miss Shacklady
Image courtesy of www.childnet.com
Year 3 Curriculum Overview (Cornerstones Units) 2017-18 National Curriculum (from gap analysis)
First half term

Second half term

Other Information

Autumn

Scrumdiddlyumptious

ILP Focus Design & Technology

English Recounts, Recipes & Instructions, Nonsense Poetry, Non-Chronological Reports, Adverts.

D & T Cooking & Nutrition

Art & Design Sculpture

Computing Web Searches, Emails

Geography Food Miles & Fair Trade

History Significant Individuals-James Lind

Mathematics Measures & Money

Languages Food Vocabulary

Music Vegetable Orchestra

PE Exercise

Science – Love to Investigate - Which is the Juiciest fruit?

Love to read – Charlie and the Chocolate Factory

RE – 2.1 What do different people believe about God?

ICT- Coding

PE: Throwing and catching

Tribal Tales

ILP History

English Information Books, Adventure Stories, Fact Files, Letters, Poetry Using Similies & Metaphors

D & T Tool Design & Making, Building Structures

Art & Design Neolithic Art, Clay Beakers, Iron Age Jewellery

PSHE Thinking About the Lives of Others

Science Plants, Light, Working Scientifically

Science GAPS to be covered for magnets.

Love to read – Stig of the Dump

RE – 2.5 How & why do Christians follow Jesus?

The Christmas Story

ICT- Coding

PE: Gymnastics

Autumn 1: Food allergy letters, Cadbury World letters.

Warburtons/Tesco visit and watching Charlie and the Chocolate Factory film.

Cadbury World Trip – 17th October 2017

Children's Targets to set

Salford Reading Test Cornerstones test 1 and 2 (Autumn 1)

Baseline-BEDSAM (Autumn 2)

Spag Test, Reading Test, Cornerstones test 3 (Autumn 2)

Pupil Progress dialogue sheet

Year 3 open afternoon working with parents- Christmas Activities
Year 3 Curriculum Overview (Cornerstones Units) 2017-18 National Curriculum (from gap analysis)
First half term

Second half term

Other Information

Spring

Tremors

ILP Geography

English Recounts, Historical Narrative, Narrative using Personification, Newspaper Reports, Poetry

Art & Design Sculpture, Photography

Computing Presenting Information

Geography Volcanoes and Earthquakes

History Ancient Rome- Pompeii

Music Composition

PE Outdoor & Adventure Challenges

Science- Love to Investigate- Why are trees tall? How do fossils form?

Love to read – What's under the bed?

Year 3 Pantomime

RE – 2.11 Why is Pilgrimage so important to some religions?

ICT- Coding

PE: Games Skills – Invasion Games (Netball)

Predator

ILP Science

English Recounts, leaflets, poetry, dilemma stories, speeches.

Science Food chains, fossils, plant parts and functions, water transportation in plants, skeletal systems, working scientifically.

Art and Design 3D scale models

Computing algorithms, flow diagrams, online research, logical reasoning, graphics software, digital presentation.

DT selecting and using materials (collage and textiles)

Geography fieldwork, using maps to locate countries and continents.

PE comparing performances, competitive games.

Science – Love to investigate – What do owls eat? What are our joints for?

Love to read – The Sheep Pig

RE – 2.2 Why is Easter so important for Christians?

ICT- Coding

PE: Games Skills – Striking & Fielding (Rounders)

Spring 1:

Children's Targets to revise

Spag Test, Reading Test, Cornerstones test 4

Book Bird of Prey experience

World Book Day

Safer Internet Day

Spring 2:

Book Visitor for multi-faith week

Spag Test, Reading Test, Cornerstones test 5

BEDSAM & Pupil progress dialogue sheet
Year 3 Curriculum Overview (Cornerstones Units) 2016-17 National Curriculum (from gap analysis)
First half term

Second half term

Other Information

Summer

Flow

ILP Geography

English Newspaper reports, journals, poetry, debate, instructions.

Science soil, aquatic plants, working scientifically.

Art and Design painting

Computing online research and communication.

DT mechanical systems, structures.

Geography fieldwork, using maps, water cycle, human and physical features, rivers of the world, counties and cities of the UK.

PE team challenges.

PSHE expressing opinions, feeling positive.

Science – Love to investigate – What is soil? How fast does water flow?

Love to read – Swallows and Amazons

RE – Muti-Faith week- Judaism

ICT- Coding

PE: Dance / Hockey

Urban Pioneers

ILP Art and Design

English Leaflets, free verse poetry, autobiography, email, signs and slogans.

Science Light and dark, sources and reflectors, shadows, sun safety, working scientifically.

Art and Design photography, graffiti art, observational drawing.

Computing digital maps, programming, audio recording, using search engines effectively.

Geography geographical skills and fieldwork.

History A local history study.

PSHE being safe, presenting own opinions.

Science – Love to investigate – Why do shadows change? What are sunglasses for?

Love to read – Emil and the Detectives, The Family from One End Street.

RSE

ICT- Coding

PE: OAA / Dodgeball

Summer 1:

Children's Targets to revise

Spag Test, Reading Test, Cornerstones test 6

BEDSAM & Pupil progress dialogues

School Improvement Subject Plan

Strategy Logs/Pupil premium/FSM records

Reports

NHS 560

Summer 2:

NHS 560

Spag Test, Reading Test, Cornerstones test 7

Review Performance Mgt.

New classes for next year & parents meeting

Transition / move up days

Trip to gallery or museum?

Walk to Shipley country park (pond dipping) or contact Erewash canal trust

Picnic in the Park

End of year booklets